Your baby's skin is beautiful, kissable, soft, and sweet-smelling…. or isn't it? 
Reality is that baby's sweet skin is incredibly sensitive, so it can easily become prone to dryness. Many babies will experience dry skin, and here's why:
Dry environments: A climate with low humidity, exposure to cold temperatures (particularly as we move into cooler weather), air-conditioned homes, or close contact with a fireplace or heater.
Fabrics: Rough towels, synthetic clothes and bedding, and even laundry detergents and fabric softeners used will enhance irritation even more.
Bath temperature and frequency: Bathing in water that's too warm or bathing too often.
Skincare/Bath products: Most store bought moisturizers, diaper creams, baby wipes, soaps and bubble bath products are full of dirty chemicals that remove the skin's natural oils, which makes it harder to keep the moisture in.
What can you do about your baby's dry skin? The best way to manage your baby's dry skin is to manage the underlying causes.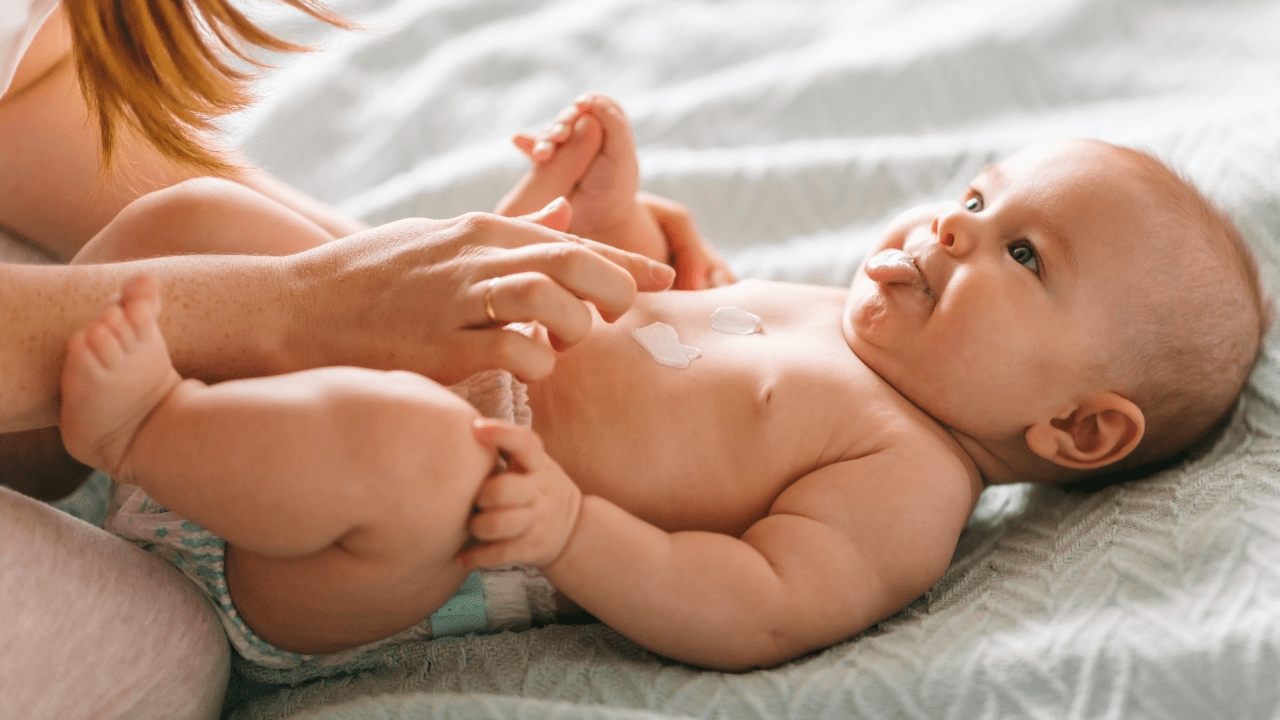 Here are 5 simple tips:
Number One… and this one is very important, and often overlooked.
Remove all topical products with chemicals, because these chemicals are absorbed through their skin.
They wash out and remove beneficial oils and salts that are critical to your baby's healthy skin that form a protective barrier from irritation, infections, and more.
These chemicals disrupt their developing endocrine system, contribute to hormone imbalance, lead to the development of asthma, trigger eczema flare ups, and the development of other allergies.
Number two – Keep bathtime short and warm (not hot).
First,  water is a solvent, so it literally washes out and removes the beneficial salts and oils that are critical to baby's healthy skin and that form a protective barrier against wind, infections, etc…. which means water actually dries out baby's skin. Keep your baby's bathtime short , and use a soft towel to pat dry baby's skin. 
Number Three – Moisturize. moisturize, moisturize.
After the bath, use a baby-safe, water-free moisturizer. All moisturizers made with water will contain chemicals. Reapply this babysafe moisturizer once or twice throughout the day and before bed. You might need to add more moisturizer to their face and lips when you go outdoors on a cold day. Use cotton cloths to gently wipe a runny nose or pat away any drool. 
Number Four – Adjust the indoor conditions.
Make the air in baby's room less dry by using a cool air humidifier, fans instead of long periods of air-conditioning use, and minimise close contact with heaters.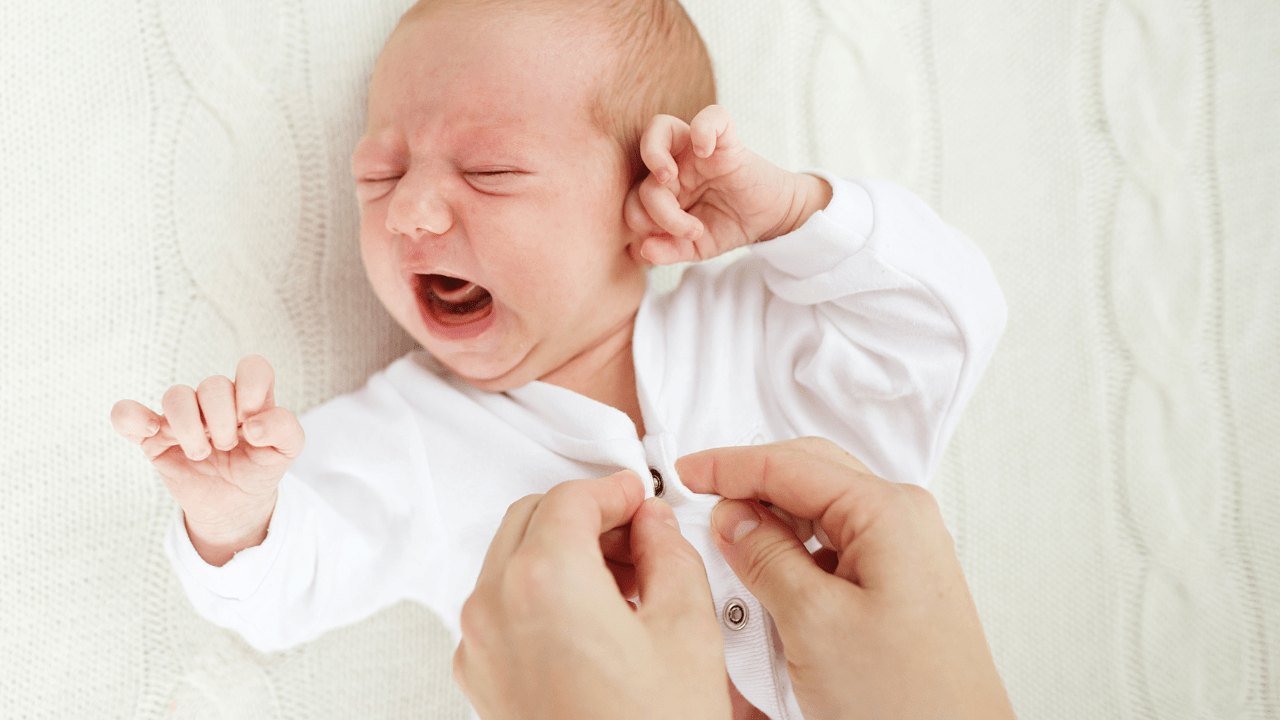 Number Five – Dress your baby for the environment.
When indoors, dress your baby in loose, breathable cotton clothing, and when heading outdoors, add the appropriate layers to reduce exposure to cold, dry air. For instance, you may need a hat and gloves to protect their skin from the elements.
As I said, the best way to manage your baby's dry skin is to manage the underlying causes.
When it comes to the health of your child, avoiding chemicals in baby's topical products is key, especially since your baby's delicate skin absorbs these toxins more easily than your skin.
The best thing to protect your baby is to buy baby-safe, water-free products because only water-free baby products can be free from chemicals.